Post by Chainsaw on Apr 5, 2014 21:01:35 GMT -6
So, I had a chance to play in three AS&SH games at Gary Con. They were all great!
Jeff and AS&SH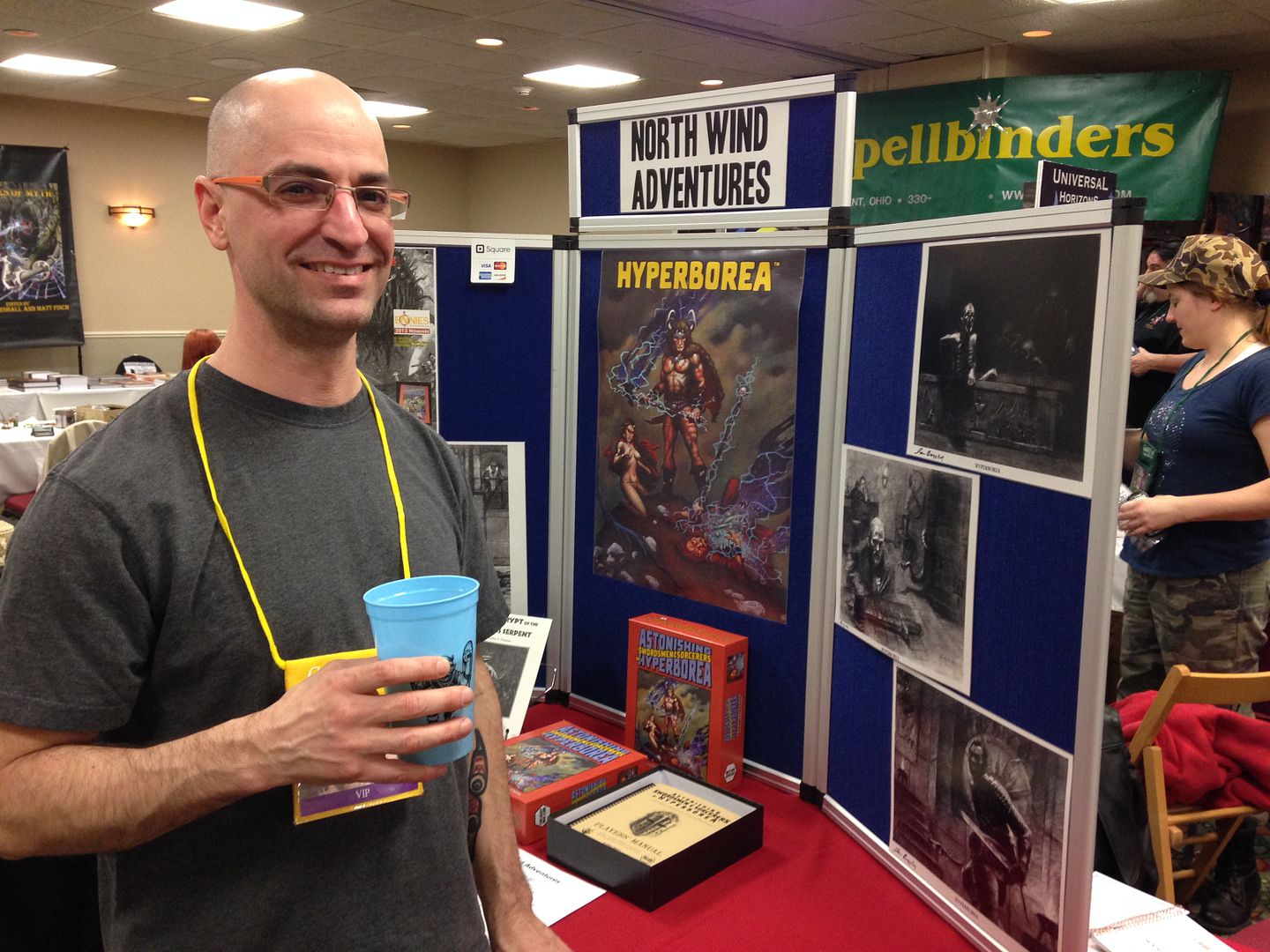 Jeff running Blackadder23's Beneath the Comet.
Without giving away too many details, we got off to a slow start through the heath, as over-cautiousness initially prevailed, but after a while we all loosened up, started kicking down doors, pushing buttons and so on. In the end, we only made it about half-way through the main conflict area before weariness got the best of us, but it was a ton of fun, as those areas were interesting, there were plenty of ways to interact with the environment, we had a few chances to test our mettle and we snagged some good loot. Our Kimmerian fighter bit the dust, but the rest of us survived, so I would say we definitely felt challenged, but not overwhelmed. Afterward Jeff shared the backstory, which was cool as hell and oozed Hyperborean flavor. Looking forward to getting this one and running it someday. You did a good job, Blackadder23! I would recommend this adventure to everyone.
Gearing up for mabon5157's Kolivun's Folly
We had a couple of close calls as we fought swine demons and undead priests and their minions in a cursed temple of Xathoqqua (my esquimaux thief ALMOST ran once - looked that bad), but ultimately our crew survived with sanity and souls intact, and, more importantly, replete with loot. Plus, my dude collected some apemen and swine demon teeth for his new necklace. Haha! Anyway, it was a great game - Morgan does a fanastic job bringing Hyperborea to life and also paces the game well. Definitely grab a game with him sometime if you can. I wish he lived closer.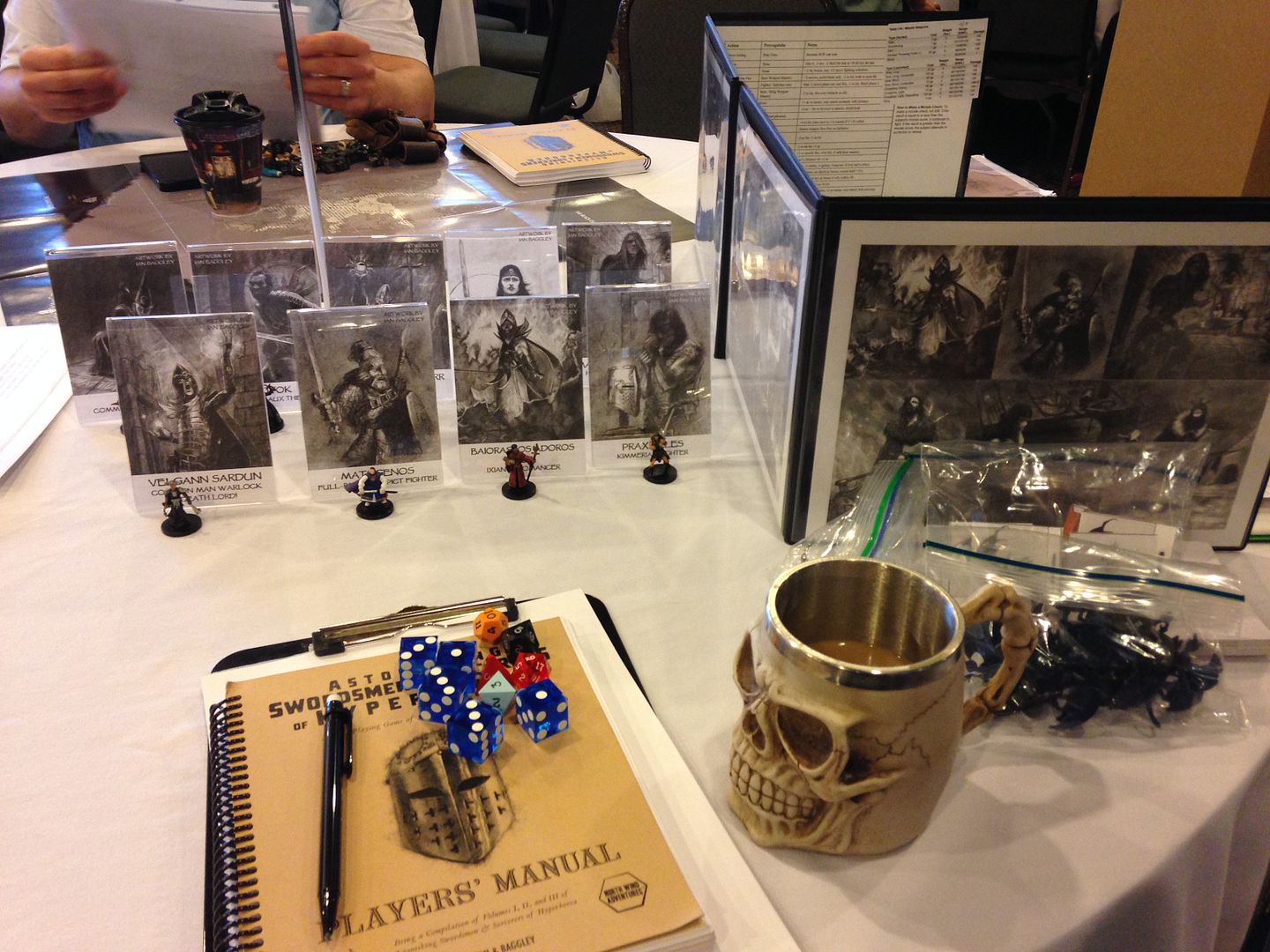 francisca's Trouble in Vikland.
francisca took Vikings, Esquimaux, Norse trolls and pieces of The Frost-Giant's Daughter and whipped them into a really cool outdoor adventure in the snow covered mountains of Hyperborea. I'm a huge fan of artic-based adventures, so it was right up my alley immediately. Throw in francisca's penchant for extreme brutality and you know that everyone's not making it back! Hahaha. Although our group completed the mission, we did have two deaths, so we didn't escape unscathed. Plus, the final battle could have been much, much worse, but we got the drop on someone and that advantage pretty much enabled us to overcome him. Otherwise... bad, bad news. More broadly, I think the backstory (which I won't spoil here) could be the nucleus of a nice little sandbox (snowbox?) game for a home campaign if someone wanted to spend a little time expanding it.