Post by havard on Aug 24, 2009 14:53:14 GMT -6
From the thread on Balebourne Orcs: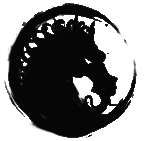 I tend to divide
Blackmoor
into a couple of piles:
Solid Canon Blackmoor
* Dave's original notes (wherever they exist)
*
Temple of the Frog
from Supplement II
* The Judges Guild
First Fantasy Camapign
* Various interviews with Dave.
* Accounts from Greg and Bob and others who played in his game.
* Possibly TSR modules DA1 and DA2.
Lesser Blackmoor
* TSR modules DA3 and DA4 (which I believe were written by others)
* Any Greyhawk or Mystara
Blackmoor
references
* Goodman/Zeitgeist/Code Monkey
Blackmoor revival
materials for 3E and 4E.
I don't mean to imply that the "lesser" works are not good products, but instead that I give them less "Blackmoor validity" and are farther removed from the original
Blackmoor
campaign from the 1970's. To me, that original campaign is the one that holds the most interest.
There is a wide range of BECMI supplements that mention Blackmoor. Using Finarvyn's model here, I'm guessing these will fit into the "Lesser Blackmoor" sources. Perhaps even less so, as Arneson would have had no influence on these supplements.
Which BECMI supplements (beyond the DA series) are most interesting when exploring Blackmoor?
Most deal only with the high technological version of Blackmoor, which is an extrapolation of the ideas from DA3 about what would happen to Blackmoor when the inhabitants finally got free access to the resources of the City of the Gods.
Offhand, I can think of a few sources:
Gaz3: The Principalities of Glantri:
This book describes the Radience, the Reactor from the FCC Beagle, which has been turned into an artifact. Also, one NPC Von Drachenfels, carries a laser pistol and claims to have Blackmoorian ancestors.
Hollow World Boxed Set:
This boxed set includes a planetary map showing the world as it appeared at the time of Blackmoor. It has been widely criticized from a Mystara perspective, but I have used it in my planetary maps of Blackmoor.
Wrath of the Immortals:
This boxed set has more information on the FSS Beagle, including two new crew members. Also, the Immortal Codex describes 4 NPCs who were mortal at the time of Blackmoor: Asterius, Khoronus, Benekander and Rafiel.
Any thoughts?
Havard