Post by Deleted on Dec 5, 2020 2:36:13 GMT -6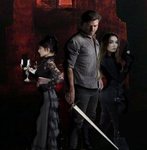 I VEHEMENTLY disagree about your statement regarding "Saltmarsh" and "Ravenloft." It's success thus far has been ENTIRELY predicated on Forgotten Realms, not Greyhawk nor Ravenloft. Those two setting books were an aberration that appealed to old school fans, but old school fans have NOT been the success of 5e. In fact, we're not even on their radar. The new generation of gamers are their bread and butter. Unfortunately, their racist and sexist hiring practices and sudden spate of contract violations have seriously damaged their credibility with a lot of their core audience. THIS, in the end, will be what causes Hasbro to break up WotC and absorb the property. Then we're back to "Hasbro has no idea how to handle a tabletop RPG."
I stand by my statement, Rafe, and I feel like you cited in on one single word in it to accuse me of a logical fallacy where none exists. Smart move and hard work are in no way mutually exclusive, and 5e DID, in fact, buy D&D time where during the end of 4e that game was in serious trouble. My statement isn't a logical fallacy; it's a prediction of what is going to happen when 5e runs its course, and I think the writing is on the wall.
In the end, however, both of us are speculating and we'll have to wait and see what happens.
I'm having trouble following your line of argument here, so I'm going to break it down: When is the supposed sale or breaking up of WotC going to happen, then, in your opinion?
Because I'm saying, 6e is still going to carry the WotC logo. Are you saying it won't, Sir?

- Let's make a bet: Winner gets to pick the loser's forum avatar for two weeks. Deal?

Not trying to troll you with this, mate - just really interested in the outcome. I have been playing indie RPGs almost exclusively for the last decade-or-so, with the biggest influence probably being "Dragon Warriors". I don't really care about modern D&D, any more, which is why I'm not personally attached to the topic. For example, I cite Ravenloft and Saltmarsh not because of any personal bias - I am a Ravenloft guy, but I never even bothered buying that 5e module. I cite them because they apparently outsold all other books in the sector by astronomic margins. "Information", not "opinion".
The same goes for my entire take on the sales situation: The business case for a sale cannot convincingly be made, plainly and simply. If "Hasbro really wouldn't "know how to handle tabletops", or if the WotC brass really would be a bunch of nazis (I wouldn't know), then that would be very sad. But if WotC, as projected, is bound to create 0.6 BILLION in revenue for Hasbro, which would mean an increase of 0.15 bio. since 2019, then the cold, hard truth would be that those things don't matter as much as the latest few news circles might seem to suggest. But like the predictions we've shared above, this is something that we should be able to verify quite easily, in due time.