Post by Finarvyn on Jan 18, 2011 12:20:06 GMT -6
I think we've reached an agreement for the WB. The other thread is now gone, as per Matt's suggestion.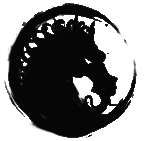 Here's my offer. Matt can have total control over the WB licensing, etc, as long as three things happen:
1) He pays me $51. Fifty bucks to reimburse me for my cover art and $1 for my writing.
2) He keeps my name on as author or co-author.
3) He sends me a free complementary "Pete Mullen" cover copy of WB from Lulu. If it's not brand new, at least in decent condition.
That's it. My name stays out of the legal disclaimer stuff that I don't really understand anyway. I'm done with WB in every legal sense except that I still get to see my name in print.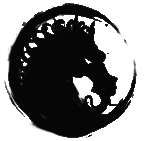 1) We can remove my name as co-author. It certainly hurt me to have it removed unilaterally, but if it had been discussed ahead of time it probably wouldn't have been a killer like it was under these circumstances. Also, although I can't find it, I remember writing Marv an email about getting author status, not just contributor status. I don't recall it saying sole authorship, but for all I know it might have been unclear enough to create that impression.
2) I can send a copy of the Mullen WB book; it's my only copy, but since I play Core or Complete, I can let it go if Marv doesn't have a copy.
3) The $51 is fair enough. That's the mental way I would have restructured it, too. The nominal $1 for authorship suggests that I wouldn't place a value on what you wrote, which isn't true. On the other hand, I can't pay what it's actually worth in terms of what authors are paid outside the OSR. I can offer $50 for the author component, which is a low figure, but it's what I can afford right now, and since what we are doing here is less about the amounts and more about the message being sent, I would rather that the amount not reflect a purely nominal value on the work you did. I understand perfectly the psychological side involved here - that's what tripped me up, too - and there is considerable value to being able to tell friends and family that "I got paid for this, not much, but a real check for being an author." As a matter of pride (which I don't mean in a bad way - I mean in terms of standing up for oneself) you have to get a dollar figure for the writing, and you are offering to take one dollar. I think if one isn't writing for free, one should get a real check. The $1 figure you're offering, in the long run, will feel like a legal settlement rather than being rewarding. And while I was pissed off about all kinds of things yesterday, you getting due credit wasn't one of the things I had a problem with.
4) in terms of "legal disclosure," I'm not entirely certain what you mean, but if you mean the small print at the end, and it's an objective (and it is) to make sure you get credit as the author, you want to stay in there - if someone else uses the text of the game, their work would not credit you if you aren't mentioned there in the back. We can discuss how that all works outside the thread, it's not very interesting, but it is relevant to your objective. If you simply, absolutely don't want to tangle with it, that's fine, it's not a condition of mine, but I think you might want to just briefly understand the effect of that.
5) Since the crux of this problem was originally because we weren't specific about terms, I want to propose a couple of things to define: I will (and already have in almost all cases) delete my pissed off posts so they don't remain around for people to point to. This thread should be deleted, but keep your offer and this response public, so people can clearly see that there was no "back room" compromise. You, Coleston and I all agree that all legal issues about the authorship, copyright, and statements we made are all settled. Each of us agrees not to raise the issue again, other than to simply refer people to this thread where the agreement is made.
How about that?
Matt
I know you suggested that we discuss out of public, but I thought it would be a good idea to let everyone online know that we are amicable and (hopefully) that there are no long-term bad feelings.
Regarding #1
– I'm agreeable to author or co-author status. You decide what's fair.
Regarding #2
-- As for the Mullen book, I don't want to take your only copy. I managed to obtain one on my own, but just thought it would be nice to get a freebie for my efforts. Remove that one from my list.
Regarding #3
– I'm still fine with $1, but I really appreciate your offer to increase it. That way I can say I'm a professional game designer. (In college I did cartoons for $0.50 per day, so I'm a professional cartoonist as well.) There was never intent on my end to make money on the WB.
Regarding #4
– I think I have a decent understanding of what you're saying. I propose that you get whatever legal language you need/want in order to keep control and I can't come back later to whine about wanting anything back I've given away. I'd like my name to be associated with the WB as best as I can, but have no rights to negotiate contracts on behalf of WB. If that means "author credit" in the fine print, great. I don't need "copyright credit" or whatever.
Regarding #5
– I've tried to clean up my mess as best as possible. If I find threads on it, I'll try to post and let everyone know that all's fine now. It was a misunderstanding. Everything is settled. Everyone is happy.
I really do appreciate the opportunity that I've had to work with you and S&W.