Post by scalydemon on Jun 16, 2014 22:23:54 GMT -6
AFS Magazine Issue #5 is released! well for pre-order at least - and available for purchase. It will ship within the next 2 weeks, just trying to form an initial batch order as I did last time/issue as these are hand produced. It contains a full color cardstock cover, & a color map is 45 pages long and will be sent by parcel mail. Each copy costs $10.00 USA Domestic includes shipping, $12.00 Canada includes shipping, $15.75 International includes shipping. It includes old school gaming adventures, tables, a short fiction piece and articles with a nod to the writings of H.P. Lovecraft, Jack Vance, Robert E Howard, and Clark Ashton Smith.
AFS 5 contains a special focus on the writings of Michael Moorcock.
-
Paypal is accepted, just go to
www.paypal.com
and my paypal is srmoberly at yahoo.com. Please ensure the address paypal has on file for you is accurate. Pre-ordering through this process allows your order to be processed and shipped within the initial wave.The first 20 copies sold will be numbered and signed.
Thanks for your support.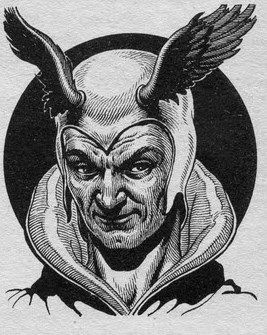 AFS Magazine #5 - Table of Contents
Adventure - The Dogs of Muskovia written for the Chaosium Hawkmoon RPG by Shannon Appelcline
Weapon - Naladamar – also known as the Black Sword, Nightbringer, the Dead Sword, and the Vampire Blade
By Allan T. Grohe, Jr (grodog)
Adventure - Post Apoc Germania, 2512 A.D written for the Chaosium Hawkmoon RPG by Scott Moberly
Fiction – The House of the Sphinx by Lord Dunsany (1912)
Adventure – The Howling Caves of Sorrow by Tim 'Turgenev' Hartin, for any Classic D&D rule set levels 6-8
Interview – Ken St Andre talks with AFS about his time working on the Stormbringer RPG by Chaosium
Adventure – The Stories of the Ship of the Dead written for the Chaosium Stormbringer RPG by Shannon Appelcline
Article - Hyperborean Grimoires by the Scribe Lestrade
• (Editor's note: The cover art depicted is by Susan Seddon-Boulet and is copyright SSB c1987, used by grateful permission of Eric Boulet .)