Post by ukgendarme on Sept 28, 2015 9:03:08 GMT -6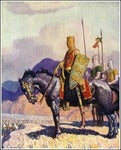 reason 2: Testimony from Lance Terrell stated that the liquor on a truck being investigated by two prohibition agents who were attacked and one killed, was coming from Miller Brothers' Trucking. We need a warrant to both search for violation of the Volstead Act as well as evidence pertaining to the murder of a federal agent.
"We can wait on the Lexington until after we raid Miller Brothers. We might find something to link the two places even further during that first raid. As soon as we turn in the warrant request, we'll have to keep Miller's under surveillance until the warrant comes through to make sure that they don't destroy anything or move their supply."
Agent CLARK agrees you should take Millers first. We need to go into the "Shannon's Grill" where the truck
was originally parked to possible deliver the shipment of booze. Some more surveillance will be needed there.
We can include Lances information but he probably won't testify willingly so if it goes to trail his info. might
be disputed. The Lexington will be the last place we look at. Not much connected to the Hotel at this time...
Agent CLARK suggests you meet back in the office tomorrow then head over to the courts to get a warrant.
You'll have to inform District Commissioner ANTONELLI...