waysoftheearth
Moderator


member is offline




[ImmersiveInk]





Joined: Sept 2008
Gender: Male


Posts: 1,216
Location: Melbourne, Australia
Karma: 195
Re: Out Of Character
« Reply #195 on Aug 3, 2012, 5:33pm »

---


Aug 3, 2012, 8:25am, sulldawga wrote:

Sorry to see it go down, I'm a big fan of any game that Ways is running.

I've been an ACKS guy lately but I guess I'll have to save my pennies and check out Delving Deeper once the ruleset is available.



You won't have to save too many -- the DD PDFs will be free for all.
sulldawga
Level 3 Conjurer




member is offline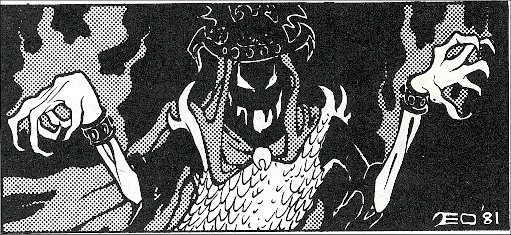 Joined: Jul 2011
Gender: Male


Posts: 60
Location: Boston, MA, USA
Karma: 8
Re: Out Of Character
« Reply #196 on Aug 3, 2012, 11:09pm »

---


Aug 3, 2012, 5:33pm, waysoftheearth wrote:

You won't have to save too many -- the DD PDFs will be free for all.



You don't say... Color me even more intrigued than before.

---

Makofan's Online OD&D: Asta (Elf F/MU 1/1)
Waysoftheearth's The Deep in the Hinterlands OD&D: Dorgan (Dwarf Fighter 3)
Cameron DuBeers' Dogma PBEM: Pick-pocket (Human Thief 2)