jcftao
Level 0 Flunky
member is offline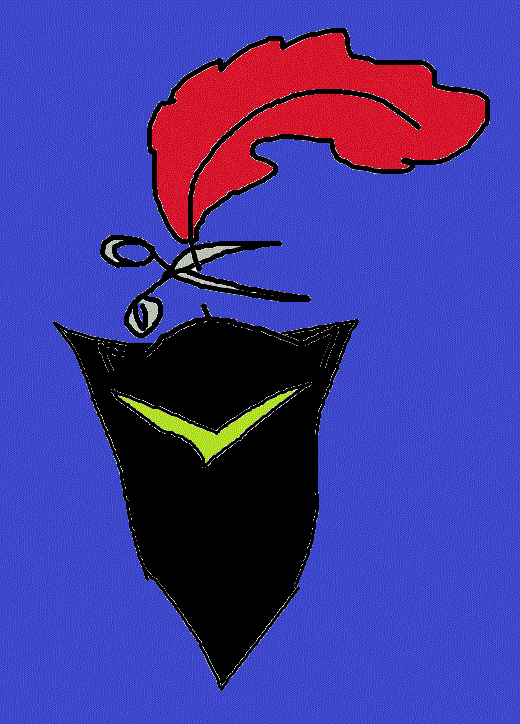 Hoc Mutat Omnia





Joined: Dec 2010
Gender: Male


Posts: 2
Karma: 1
Re: Act 3 - OOC
« Reply #75 on Aug 1, 2011, 11:56am »

---

Hi guys,

Sorry but I was on vacation. First off I want to thank our DM for providing this adventure. I enjoyed it and wanted to offer some feedback.

The most important thing I've learned during this adventure is that our characters are still quite fragile even with the benefits of modern weaponry. Perhaps there is nothing better than some good old fashioned chainmail, shield, and sword?!
I agree that we may have lingered too long in the dungeon, but I really couldn't come to terms with how we were to travel to and from the depths. Our party really wasn't injured or low on supplies when we had the TPK so pressing onward didn't seem reckless.

I feel that modern weaponry should provide a great advantage in combat, including greater number of attacks per round and increased damage. The limitation with modern firearms being limited ammo and greater chance of malfunction as the PCs travel farther into the mystical realm of the dungeon.

But I don't know if I buy the idea of technology becoming unreliable solely because it travels into a "high magic" realm. Wouldn't you think that much of the armor and steel weapons were "high tech" for their time? Plate mail involved quite a bit of technology to produced compared to more primitive forms of armor.

Perhaps the modern world/dungeon world barrier can be breached but with limitations. Spells that open a gate to the dungeon world allow flesh and blood to travel through but not certain other materials (steel, plastic, etc?) or there is a limitation of weight carried by those passing through?

Biggest mistake my character made in the last encounter was not using his shield. I really wanted to distract the gelatinous cube to buy for time, but he didn't slow down to savor the Spam I threw at him. Maybe I need to bring a case of it next time.

I also think that it would be fun to start off in the midst of combat or some situation that throws our group together. The set up seemed to lag a bit. Perhaps the group could begin knowing each other with a background and patron established?


Anyway, thanks to all for making it a fun adventure and I'd be glad to try something else again when we are ready.

---
chicagowiz
Level 4 Theurgist




member is offline








Joined: Jul 2010
Gender: Male


Posts: 151
Karma: 15
Re: Act 3 - OOC
« Reply #76 on Aug 1, 2011, 12:03pm »

---

@jcftao - that's really good feedback, thank you! And thank you for playing, you definitely embraced the spirit I was hoping to get in the game.

With regards to the effectiveness of firearms, and given the flat nature of OD&D's damage curve, I'm not sure what I would do. The firearms can affect multiple targets at once, something that did come into play when you guys fired at the two ghouls (it might not have seemed like it, but I think at one point, you did hit both targets with one round's worth of fire) but I'm not sure if I'd raise the damage to 2d6. *maybe* explode on natural 6s?

I think it was more the "aura" of modern technology around the various modern equipment versus any real "steel doesn't work, but iron does" kind of approach. If you get a chance, pick up a book called "Between the Rivers" by Harry Turtledove. It takes place in an alternative world Mesopotamia where the gods are real. The "technology" of metalsmith and writing actually has a dampening effect on the "natural magic" of the gods, so I thought "why not in reverse". Probably explaining that better might help?

There were a number of mistakes, at 4 HD for both the # of HP AND the to hit bonus, I would have run screeeeeaaaaaming from the cube... LOL. But that is OD&D... quick and deadly. I was glad to see it's true for modern equipment too.

Thanks again!

---

"Chuuuuuuuuuuuuuu!" (The battlecry of the 13.7 rebels, aka "the ten-percenters")
Koren n'Rhys
Level 5 Thaumaturgist





member is offline




Got your mirrorshades?





Joined: Jun 2009
Gender: Male


Posts: 223
Location: Norwich, NY, USA
Karma: 7
Re: Act 3 - OOC
« Reply #77 on Aug 6, 2011, 12:17pm »

---

The idea of our technology failing to work in a magical world isn't new. In the Harold Shea stories (The Complete Compleat Enchanter by L. Sprague de Camp and Fletcher Pratt - The Roaring Trumpet in particular) he tried to take modern items (matches, a gun, a flashlight) with him to a magical world and found they didn't work. The natural laws of physics didn't function there - instead being replaced by alternate laws that let magic work instead.

In our game here, it made sense to me that as we went deeper into the underworld the two sets of laws began to swap places.

---

I've got a project. Or two. Gamer ADD, you know?